We Can See Heaven with our Eyes for the Answer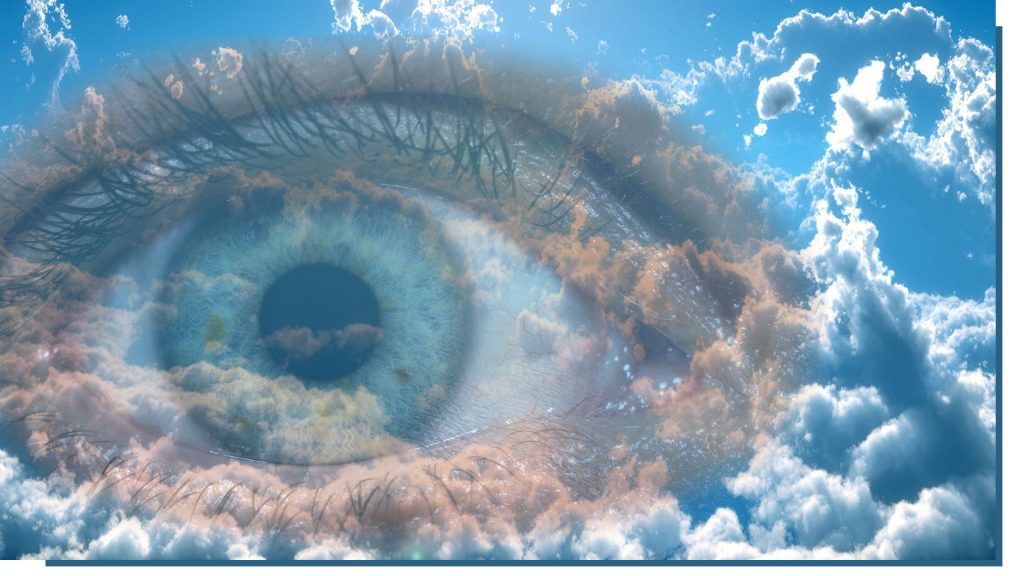 There are so many things in our lives that we just assume 'are just there'. Sometimes it takes a child's mind asking a simple question like 'Why is the sky blue?' to get your creative juices flowing. As I search for answers it becomes apparent that nobody really knows including myself. Don't get me wrong, you get some really good sounding theories but none of the accepted scientific answers satisfied my curiosity as factual.
NASA's Theory
Looking into this question was fun and  interesting to discover the theories on the scientific and biblical side. Almost every mainstream explanation begins with the words "first you need to understand how light works…". NASA's theory states  "Blue is scattered more than other colors because it travels as shorter, smaller waves. This is why we see a blue sky most of the time". This seems to provide an answer but not commonsensical or observable as with most space agency theories. A common pattern we have come to see is space agency's responding to questions with answers that cannot be understood and/or observed by the layman. Ultimately this can lead to curious minds satisfying their own curiosity by conducting their own experiments. After all, anybody can do science.
A Godly Theory
In the name of true science and belief in a creator is there a possibility what we have come to accept as fact is wrong? There is another theory on why the sky is blue that stems from our bible. First, let's take a look at some scripture from the King James Bible:
Genesis 1:6
And God said, Let there be a firmament in the midst of the waters, and let it divide the waters from the waters.
The firmament is described as a thick, solid vault of molten glass.
Genesis 1:7
And God made the firmament, and divided the waters which were under the firmament from the waters which were above the firmament: and it was so.
Constructed entirely from nature's realm of ingredients an expanse was created to house mankind.
Genesis 1:20
And God said, Let the waters bring forth abundantly the moving creature that hath life, and fowl that may fly above the earth in the open firmament of heaven.
Heavens and heaven are referred to not to suggest there is more than 1 heaven. Our heaven is divided into 2 sections; vacant [lower section] and occupied [above section].
The shape of the dome is not known. Its true shape and size have been explored/theorized for thousands of years. Some common beliefs include Tabernacle of Moses landscape, cubic or dome shaped.
Is it Possible the Sky is Blue from…
the waters which were above the firmament?
I know it sounds way out there but at least you can understand the theory, quickly disregard it or pursue it further. Before you make your decision, there's more that you should know about Earth's dome. Hopefully you understand that Hollywood plays a large role in brainwashing the masses through suggestive imagery, symbols and sprinkles of truth in their productions. Here's a few movies that play on the dome concept…
Stephen King's Under the Dome
The Simpson's Movie Episode
The Trueman Show
If Earth is a Dome What Shape is it?

You must be wondering if a dome theory is possible, what shape is Earth? I mean you could not fit a dome over a spinning globe right? Once again, this is a question riddled with thousands of years of theorizing and speculation—never leading to a disclosed provable fact. Yes, the shape of our world is still up for debate and the spinning globe is still an unverified theory.
No human has openly disclosed whether there is a Firmament or not but there is a lot of evidence that supports the theory.  Take a look at Admiral Byrd's (October 25, 1888 – March 11, 1957) explorations and missions. Learn about the four year nuclear bombing campaigns against the skies by the Russians and USA. After digging a little deeper you may just find out why the sky is really blue.